Tailor-made China and Tibet Tours
Embark on an unforgettable adventure through China that includes a visit to the mystical land of Tibet, where you can explore the stunning Potala Palace, witness monks in prayer at Jokhang Temple, trek through breathtaking Himalayan landscapes, and experience the unique Tibetan culture and way of life, before continuing your journey to see the iconic Great Wall, marvel at the Terracotta Warriors in Xi'an, and soak up the vibrant energy of modern cities like Shanghai and Beijing.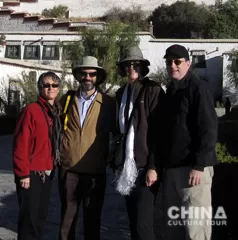 "
Hi Morgen, It was an excellent tour. We saw a wide cross section of China, had an interesting contrast between larger and smaller cities, and experienced many of the most notable sites and landmarks of the country. Overall we understand we only got a tiny glimpse into life in China, but we know a lot more now than we did before the trip. The length of the trip (15 days) was also good. Potala Palace..." Read More
Best China with Tibet Tour Packages
Experience the ultimate journey to Tibet with the best itinerary carefully crafted to showcase the highlights of this magical land, coupled with luxurious accommodations in top-rated hotels and fine dining options, all complemented by the unparalleled service of a private guide dedicated to providing you with an unforgettable experience, as you travel in a quality vehicle that ensures your safety and comfort throughout your adventure.
Top Activities and Outdoor Adventures
A Tibetan culture tour can offer a range of immersive and enlightening cultural experiences such as visiting ancient monasteries and temples, participating in traditional Buddhist rituals and festivals, exploring the vibrant local markets and handicrafts, learning about the unique Tibetan cuisine and trying authentic dishes, witnessing the breathtaking natural landscapes and mountain ranges, and engaging with the warm and hospitable Tibetan people to gain a deeper understanding and appreciation of their rich and fascinating cultural heritage.
Our travel expert will reply you in 24 working hours!
Frequently Asked Questions About Tibet Included Tours
Different people have different reaction to high altitude. People with serious heart disease should not go to Tibet, and people with light heart troubles follow doctors' advice, as should people with high or low blood pressure. It is better to check with your doctor whether you are suitable to go before travelling.
Independent travel in Tibet is impossible as restrictions require international travellers to pre-arrange their tour with a local travel agency for their time in Tibet. International travellers and visitors holding Taiwan passport will need a travel permit in additional to Chinese visa in order to visit Tibet. Travellers will be asked to show their travel permits during check-in when taking a train or flight to Tibet. Diplomat, journalist, government officials and people with India passports visiting Ngari are not allow to enter Tibet.
Valid passport and China visa are needed to apply for the Tibet travel permit. Just send your visa and passport copies to your local China travel agency a month in advance. They will help apply the permit. Upon the submission of Tibet Permit, about 8-9 days are needed for the process.
April to early June and September to November are the best time to travel in Tibet when the weather is good.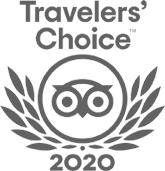 FABULOUS TOUR COMPANY
CHINA OCTOBER - NOVEMBER 2019 We researched several companies and studied reviews on Trip Adviser before contacting who did a very China Culture Tour with an initial query. Right from the outset Grace who owns the company was excellent. She emailed detailed with pictures information and a suggested…read more details
Karen from US
Ready to Create a Unique Dream Travel?