China World Heritage Tours
The Silk Road World Heritage Sites in China, which spans nearly 5,000 kilometres from Chang'an to the Tianshan Corridor, is home to the Big Wild Goose Pagoda, the Small Wild Goose Pagoda, the Xingjiao Temple Pagoda, the Big Buddha Temple Grottoes in Bin County; the ruins of the Yumen Pass, the Hanging Spring Settlement, the Maiji Mountain Grottoes, the Bingling Temple Grottoes, the Ruin of Gaochang, the Ruin of Jiaohe, and the Kizil Grottoes, etc.
A series of pagodas and cave temples spread from Qiuci (Kuqa County) in the west to Luoyang in the east, documenting the spread of Buddhism from India to the east via the Karakorum region and the evolution of the pagoda's architectural design as it absorbed indigenous ideas. In addition to the transport of goods and people, the Silk Road was a conduit for the exchange of ideas, beliefs and technological innovations, such as knowledge related to agriculture and town planning, which transformed urban space and many fundamental aspects of people's lives.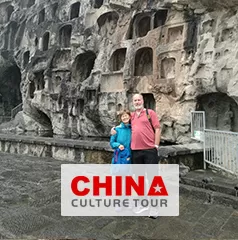 "
Hi Grace, Again, sorry for taking so long. We are now back into the swing of things here. I'm just now catching up on a backlog of emails. It was lovely meeting you in Guilin. We very much appreciated it. Thank you so much for taking the time for us. It was much appreciated. I only wish we'd had more time to explore Guilin. Guilin, Yangshuo, our hike to the rice terraces and our overnight there..." Read More
Best UNESCO Heritage Tour Packages of China
Explore the rich cultural and historical legacy of China through unforgettable UNESCO Heritage tours led by knowledgeable guides, staying in luxurious hotels and marveling at wonders such as the Great Wall, the Forbidden City, the Terracotta Army, the Mogao Caves, and the ancient town of Lijiang.
Top activities that can enrich your China UNESCO tour
In addition to exploring China's UNESCO Heritage sites, enhance your travel experience by participating in activities such as enjoying traditional Chinese cuisine, witnessing local cultural performances, taking part in a calligraphy class or a tea ceremony, hiking in stunning natural landscapes like Zhangjiajie National Forest Park, cruising down the Yangtze River, visiting traditional silk and porcelain factories, and interacting with locals to gain a deeper understanding of China's diverse and vibrant culture.
Our travel expert will reply you in 24 working hours!
Frequently Asked Questions About UNESCO Heritage Tours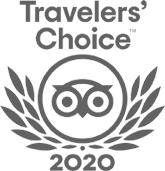 FABULOUS TOUR COMPANY
CHINA OCTOBER - NOVEMBER 2019 We researched several companies and studied reviews on Trip Adviser before contacting who did a very China Culture Tour with an initial query. Right from the outset Grace who owns the company was excellent. She emailed detailed with pictures information and a suggested…read more details
Karen from US
Ready to Create a Unique Dream Travel?