Privacy and security
China Culture Tour respects your privacy and is committed to taking every possible step to protect the personal information that you provide us when booking your China Tour. By using the China Culture Tour website, communicating via telephone, MSN, Skype, or otherwise with China Culture Tour, you are accepting the following statements described in this Privacy Policy. The privacy policy listed below is applied to www.chinaculturetour.com. We aim to make all your online dealing with us both personal and safe. We abide by international law and Chinese law and will not breach your privacy.
1. Information Collection & use
China Culture Tour collects personal information for all people who are involved in a tour booking. The information often includes clients' first and last names, gender, nationality, occupation, home/work address, postal addresses, phone numbers, e-mail addresses, passport and visa data, health conditions, medical, and dietary preferences, religious beliefs and other information that will secure your booking and ensure that your tailor-made tour is more comfortable, and meets all your requirements.
Your e-mail and phone number are used to respond when you submit your tour form, to your inquiries and emails. China Culture Tour does not share this information or provide it to third parties.
Your full name, date of birth, gender, nationality, and passport numbers are often required by China Culture Tour to book and secure a hotel room, an air ticket, a train ticket or a cruise cabin; this information will be sent to our tour arrangement partner or suppliers. By booking a tour with us, you agree to this information being shared with the relevant third parties.
We use your home or work address when we post items such as Christmas cards or gift items. China Culture Tour does not share this information.
A copy of your passport and visa is used as a check against the exact full name and passport number that you supplied to us, and is a useful backup in case you lose them. China Culture Tour does not share these copies and provides passport and visa information only as detailed above to secure bookings. China
Culture Tour may share any necessary personal information with related agencies in the event of a relevant criminal investigation or suspected illegal activity.
China Culture Tour does not collect any payment information such as credit card/personal bank account details from a traveler.
Note: your information will be collected and stored only when you booked a tour with us.
2. Photos and text
We may invite you to share some photos and text to use on our websites about China tours. If you agree, such photos and text will be used exclusively on our websites and related sites such as facebook.com and TripAdvisor.com.
3. Declining Email:
China Culture Tour never sends any e-mail or mail promoting our products to travelers. We do, however, send some birthday or festive greetings from your personal travel consultant; at any time, if you do not want to receive such e-mail or mail, please contact your travel consultant and remove your email or mail address from us. You can also send your request to contact@chinaculturetour.com to let us do it for you.
4. Children
www.chinaculturetour.com is intended for use by adults who are over 18 years of age, and is not for use by, or marketed solely to children who are under the age of 13. Children under 13 should be accompanied be under adult supervision when using this website.
5. Cookies
China Culture Tour does not use any cookies to collect personal information but does use Google Analytics, a third-party tracking service. Google Analytics does not collect any personal information about China Culture Tour website users. Read the Google Analytics privacy document for more details. Google Analytics provides us with a record of what pages a user has visited, e.g. the URL (Uniform Resource Locator) of the page. Google Analytics uses HTTP Cookies to "remember" what a user has done on previous pages/interactions with the website.
6. Linked Internet Sites
China Culture Tour website visitors should be aware that different websites have different Privacy Statement provisions. China Culture Tour is not responsible for the privacy statements or content of other sites. China Culture Tour website users should be aware when they leave China Culture Tour's website for other websites, read the privacy statements of the websites that collect personal information. This Privacy Statement is applied solely to information collected by www.chinaculturetour.com.
7. Children
This Site is not used to knowingly solicit Personal Information from or market to children under the age of 13. This Site is intended for use by persons who are over 18 years of age.
8. Security
China Culture Tour does not accept any form of information about credit cards, personal bank accounts, etc. which are considered to be a risk via email, phone or fax. Payment online via safe websites is acceptable. The use of payment agents online has been tested and is regarded as safer, such as www.paypal.com (refer to Paypal user privacy) and www.westernunion.com (refer to Western Union user privacy). Although these are comparatively safer ways of payment, nobody can guarantee 100% security.
Some tips for your money safe when using Paypal online:
1. Do not link your PayPal account to your bank account or debit card.
2. Do link your PayPal account to a credit card.
3. Never click on links in e-mails from PayPal.
4. Watch your balance carefully.
5. Use verified merchants, and consider getting verified yourself. Read more about PayPal using safety; more about Western Union payment
9. Contact
Phone: +86-773-5835179(voice message available)
Email: contact@chinaculturetour.com
Skype: chinaculturetour.com
Contact form: Contact Form to contact us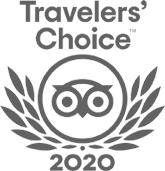 FABULOUS TOUR COMPANY
CHINA OCTOBER - NOVEMBER 2019 We researched several companies and studied reviews on Trip Adviser before contacting who did a very China Culture Tour with an initial query. Right from the outset Grace who owns the company was excellent. She emailed detailed with pictures information and a suggested…read more details
Karen from US
Ready to Create a Unique Dream Travel?