Best China Tours 2024/2025
A best China tour should provide a rich cultural experience through the guidance of knowledgeable and friendly local guides, comfortable and well-maintained vehicles for transportation, accommodation in high-quality hotels or boutiques that reflect the cultural charm of each destination, visits to top attractions that showcase China's rich history and natural beauty, and all within a reasonable budget that offers value for money and allows travelers to fully immerse themselves in the sights, sounds, and flavors of this fascinating country. Furthermore, the best China tour can be customized to align with the traveler's preferences!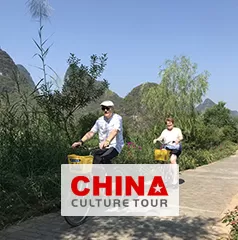 "
Hello Nora At last we are sending you some feedback. I am so sorry for such a long delay - you must have thought that we wouldn't do it. On the contrary, we were so impressed with your service that we have been telling everybody that they must use your company if they go to China - and we are happy to give feedback. After doing this one, we will get on with writing reviews for the websites.There were..." Read More
Best Tailor-made China Vacation Packages
The best China tour package should offer an all-inclusive and well-planned itinerary that combines cultural immersion, scenic beauty, and modern amenities, with experienced and knowledgeable guides, comfortable transportation, high-quality accommodation, visits to top attractions, and the flexibility to customize the itinerary to suit the unique interests and preferences of each traveler, all at a reasonable price that represents good value for money and ensures a memorable and enjoyable experience of China's rich history, diverse culture, and stunning landscapes.
Culture Immersion, Icing on the Cake
Suppose you're planning your best trips to China, in addition to the typical itinerary. In that case, some of the unmissable cultural activities include experiencing traditional Chinese opera, such as Peking Opera (where you can even try painting facial masks), Face Changing Opera in Chengdu, Dixi drama performances in Guizhou, and Tibetan opera. Traditional Chinese cultural experiences like calligraphy, painting, paper-cutting, and activities related to cultural heritage, such as shadow puppetry and martial arts performances, are also highly recommended. As for outdoor activities, cycling on the ancient city walls of Xi'an or along the Li River in Yangshuo, as well as cycling by the Yulong River in Yangshuo, are among the top choices. These activities are like adding icing on the cake, making your journey richer and more meaningful.
Our travel expert will reply you in 24 working hours!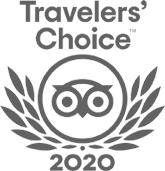 FABULOUS TOUR COMPANY
CHINA OCTOBER - NOVEMBER 2019 We researched several companies and studied reviews on Trip Adviser before contacting who did a very China Culture Tour with an initial query. Right from the outset Grace who owns the company was excellent. She emailed detailed with pictures information and a suggested…read more details
Karen from US
Ready to Create a Unique Dream Travel?