Schwartz from US Customized a 16 Days Senior Tour of China
Trip of a Lifetime
My husband and I had always wanted to go to China but I do not like group tours. I went online and researched several tour groups and I must say "We hit the jackpot!". I found Nora Zheng with China Culture Tour and she truly planned the trip of a lifetime for us. She was readily available before the trip to answer all of our questions and she demonstrated enormous flexibility in working out our itinerary. She kept in touch with us daily while we were in China (Wechat) and had lunch and spent the afternoon with us while we were in Guilin. Even though she was on Holiday, she took the time to join us.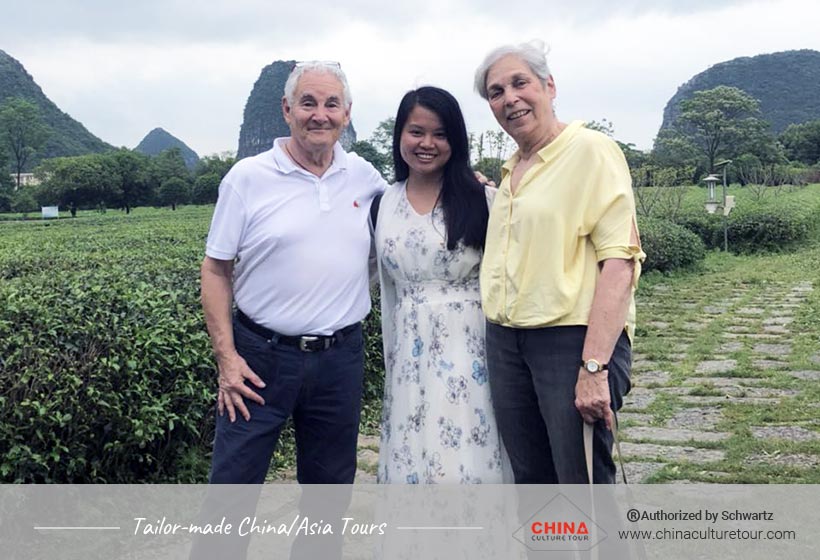 Nora and the Schwartz's
We began our journey in Beijing where we were met by our guide, Jin, a truly extraordinary young man! He is knowledgeable, articulate, kind and caring. We developed an instant love for him and the city of Beijing. Due to weather concerns he altered our itinerary to make sure we could safely experience the wonders of Beijing. Our safety and enjoyment were always paramount to him. After planned outings he took us on several local shopping excursions, one of which was the Silk Road Market and he stayed with us long after his time of departure for the day. He arranged for our cab trip back to our hotel. We shared stories about our families and our life experiences. Our visit to the Great Wall and The Forbidden City were all that we had hoped they would be and more. We took a rickshaw ride through a historic hutong which was an amazing ancient village right in the middle of modern fabulous architecture in downtown Beijing. Jin rode a bicycle right along the side of us. He took us to the train station where we boarded the Bullet train and he stayed with us until we were comfortably seated with our luggage safely secured. After a bittersweet good bye we were on our way to Xi'an. The Bullet train was awesome. It was spotlessly clean, extremely comfortable and an enjoyable ride. We could see the country side along the way. We actually found it more enjoyable and comfortable than flying. It was definitely an easier journey.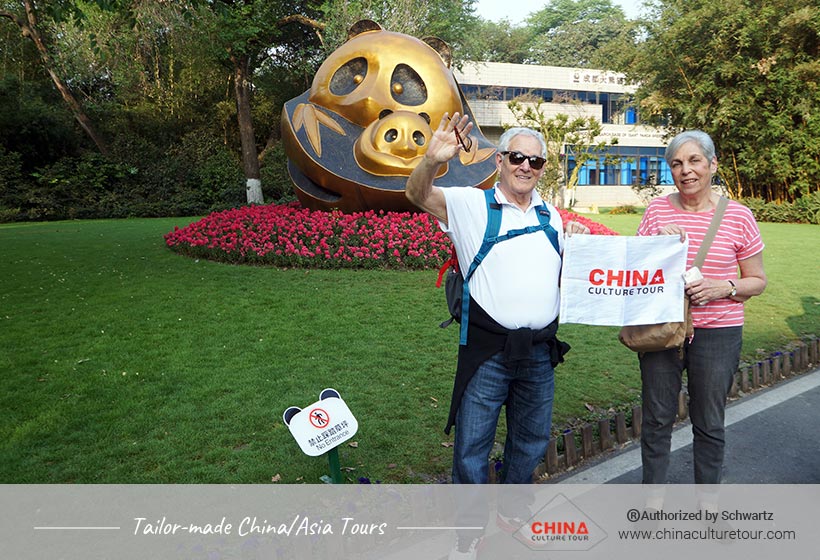 Chengdu Panda Center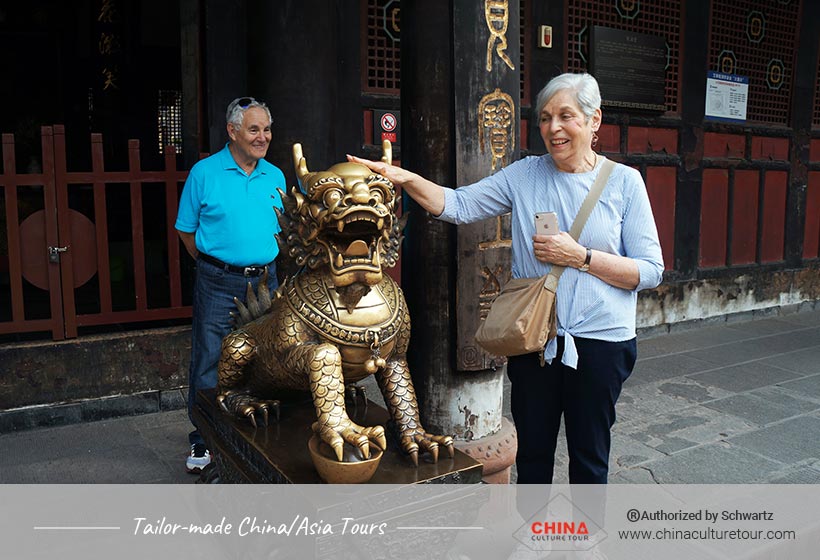 Chengdu
Chengdu Park
We were met in Xi'an by Summer, a beautiful, extremely knowledgeable and charming young woman. Again, instant love! Her knowledge about the terracotta warriors, one of the highlights of our trip, was exceptional. What an amazing site - made even more vivid by all of Summer's expertise. After completing our tour of the warriors, we went to a nearby teahouse for lunch. We were educated about "all things tea". Summer was a super barterer and made sure that we were never taken advantage of with our purchases. Another highlight of our trip was visiting Madam Hou's home where we learned how to make dumplings, after which we ate a delicious lunch prepared by Madam Hou. Even though we had no common language, we shared stories and photos of our families. There were five cell phones in the room, all actively taking photos and sharing pictures. What an incredible experience! Summer was so much fun to be with that we wanted to take her with us on the rest of our trip. Our sadness at leaving her was ameliorated in the person of our next guide, Ben.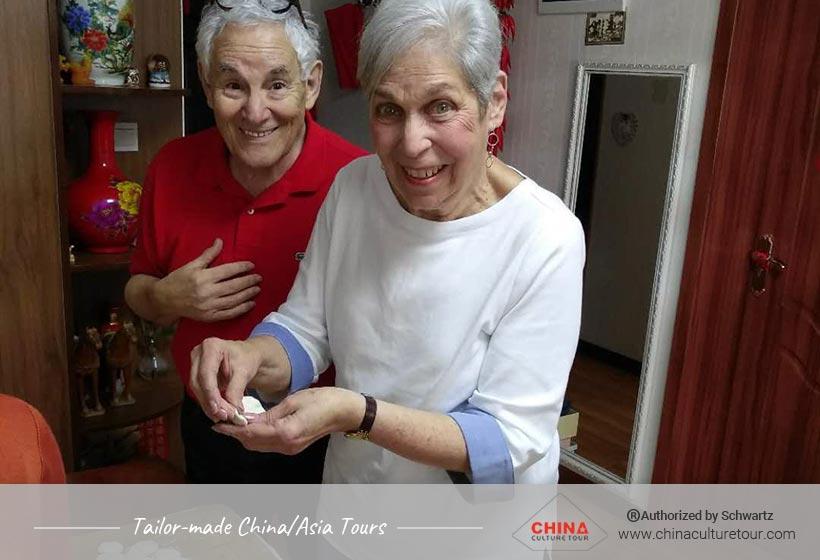 Dumpling Making in Xian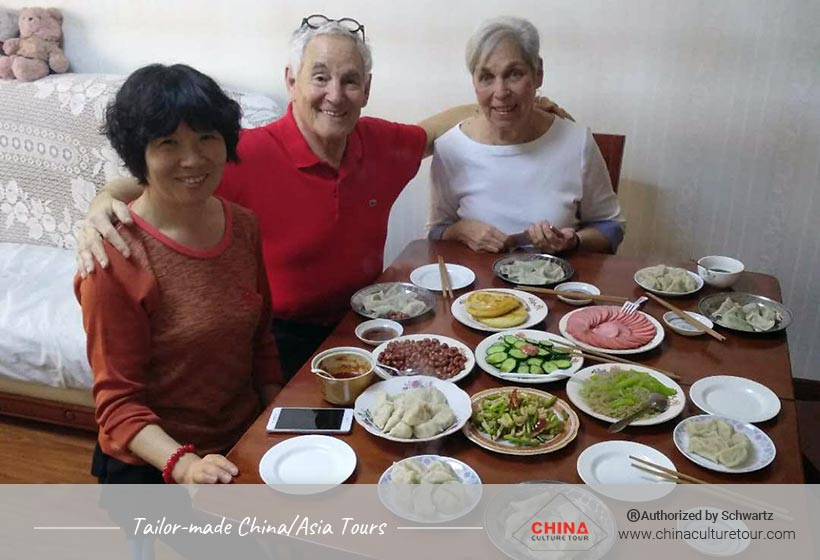 Dumpling Making in Xian
Ben was our guide in Chengdu. He was a caring, charming and extremely knowledgeable young man. His love of the pandas was contagious. His knowledge of Chinese history was extensive and his enjoyment of sharing it with us was quite evident. We spent time in the People's Park where we saw groups of people practicing Tai Chi, others doing exercise routines and/or dancing lessons. One really interesting observation we made was parents of young single adults advertising the attributes of their unmarried children who were seeking matrimony. Very interesting! Our final event before leaving Chengdu was being educated on the joys and PAIN of a Hotpot meal. Emphasis on hot, but what fun. We ended up with a delightful lunch and the pleasure of Ben's company. We had become accustomed to being escorted to the airport, going through customs and security. Ben did not fail us in that regard.
Off we went to our next destination, Shanghai, a beautiful modern city with a population of a mere 32,000,000 people. The Yuan Gardens were spectacular. The Bund, with its collection of 1930s buildings was reminiscent of New York City.
Our next destination was Guilin, one of the most unexpected pleasures of our trip. Words can't describe our affection for our guide, Linda. She took us to unexpected and unplanned sites which made our visit there even more enjoyable. Our visit to the Reed Flute Cave was enjoyable. After visiting the cave we met Nora, our tour coordinator in person. She joined us for lunch and then we were off to visit an organic tea research center where we learned about tea growing. Another highlight of our trip, not in our original plan, was a visit to Asian Town, a centuries old fishing village with one main street lined with stalls selling food and goods to the locals. Linda introduced us to an aged fisherman who lived in a house his family had occupied for over 200 years. He gave us a tour of the house and as we were leaving he calligraphed a note to us wishing us a safe and happy trip. Our time spent with the old gentleman was very special.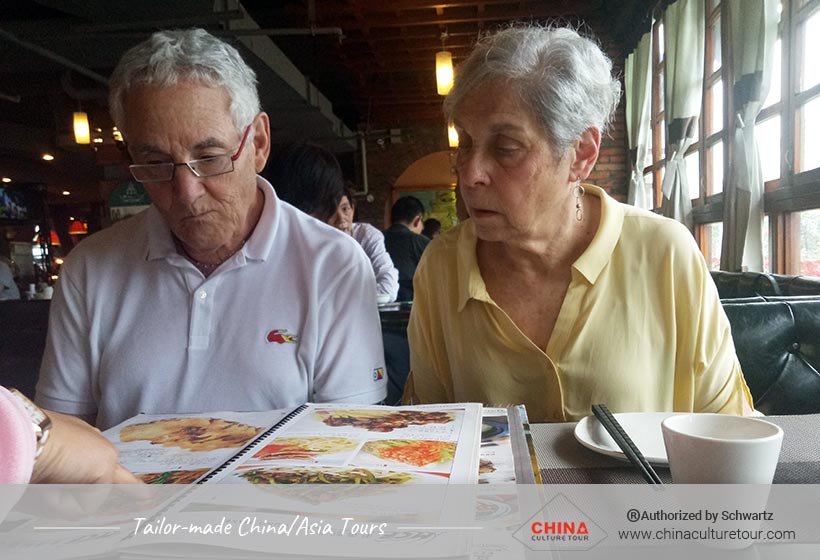 A La Carte Menu
The next morning we cruised the Li River, being exposed to some of the most breathtaking natural scenery we have ever seen, gorgeous mountain peaks. We reached our destination, YangShuo, 3 hours later. We made our way to the YangShuo Mountain Retreat situated on a mountain stream with mountains on the horizon. What a treat! Our final excursion in YangShuo was a visit to a local market, not a grocery store, which was an amazing an educational experience. We went through the meat market, sometimes with eyes only partially opened. We, along with our cooking instructor and another couple made our purchases and proceeded to the cooking where we prepared and enjoyed a delicious lunch. Rest assured our family will be sampling some of our new recipes. We drove directly from YangShuo to the airport. Sadly, we had to leave Linda behind. She promised to visit us if/when she visits her friend who lives in Tennessee.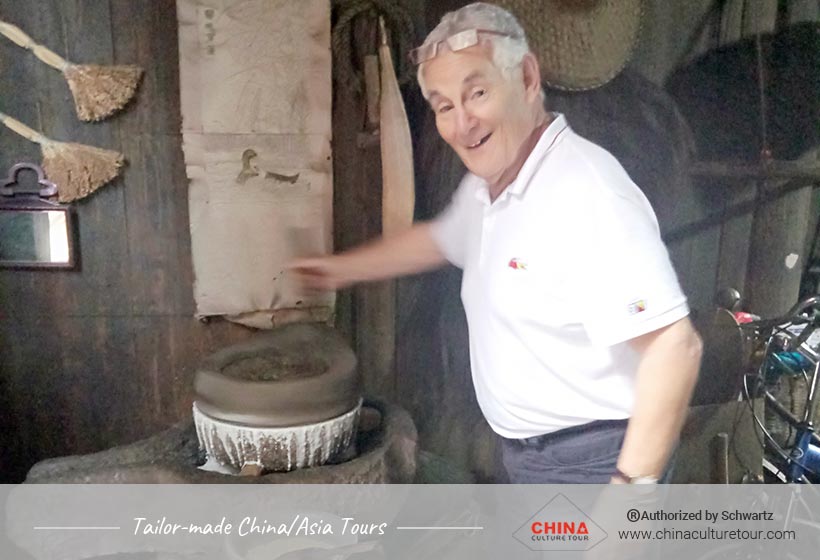 Tofu making experience
Our flight to Hong Kong was uneventful - the BEST kind of flight. What an amazing city! The weather was rainy and it was quite foggy but that did not interfere with our enjoyment of the city and all of the temptations that a shopping trip entailed.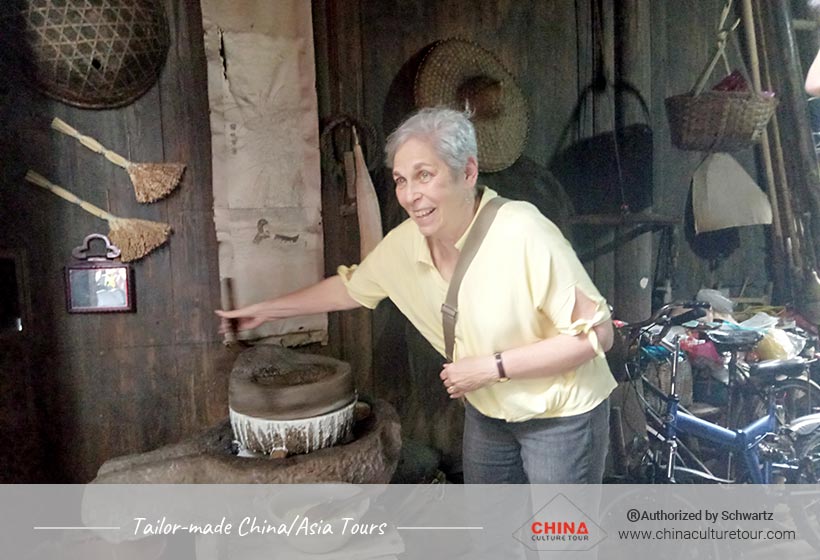 Tofu making experience
Though this review is long, it only touches on some of the exciting and extraordinary experiences we had. The hotels were beautiful. The food was delicious. The restaurants that Nora planned gave us an opportunity to sample the different cuisines of China. Nora and our guides made this a trip we will never forget. We were ready to adopt five new grandchildren, four of our guides and Nora! I can say without equivocation that this is the way to visit China, and Nora and her team are the crew to plan it.
Schwartz from US, customized a Senior Friendly China Tour to Beijing Xian Chengdu Shanghai Guilin and Hong Kong
More Helpful Similar China Tour Reviews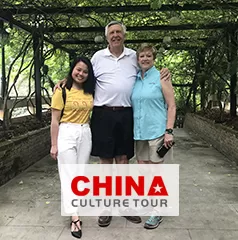 "
Hi Nora, We have many wonderful experiences in 21 days! There were many "wow" moments - How modern China's cities... " Read More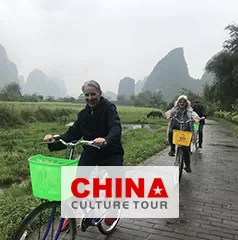 "
Hi Grace, My sincere apologies for not getting this back to you earlier. Thank you, thank you for such an amazing tour of... " Read More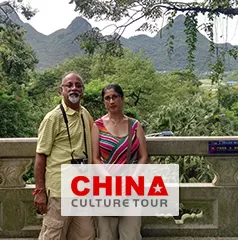 "
Good Morning Grace, Greetings from a sunny autumn day in London! Sorry for my delayed email, with the Diwali, the festival... " Read More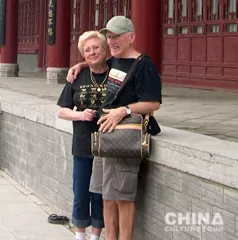 "
Hi Joni: We had an absolutely wonderful trip to China and were more than happy with Morgen Mo's recommendations and service. Actually... " Read More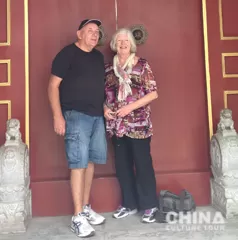 "
Dear Grace, Good to hear from you. We have completed the survey below. Beijing We like the Terracotta Warriors. They were... " Read More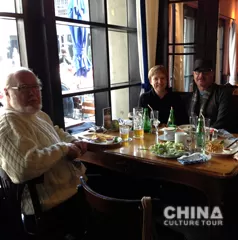 "
Dear Grace, Please find our answers to your questionnaire and thanking you again for organizing this wonderful China trip. Everything... " Read More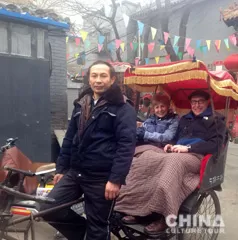 "
Hello Grace, The experience we had in China was outstanding. It was very educational and enlightening. Beijing Shanghai Xi'an "We... " Read More
ANY QUESTIONS?
This tour is tailor-made and we can tailor to meet your reqeusts. Your personal travel consultant will contact you within 24 working hours!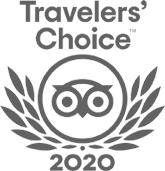 FABULOUS TOUR COMPANY
CHINA OCTOBER - NOVEMBER 2019 We researched several companies and studied reviews on Trip Adviser before contacting who did a very China Culture Tour with an initial query. Right from the outset Grace who owns the company was excellent. She emailed detailed with pictures information and a suggested…read more details
Karen from US
Ready to Create a Unique Dream Travel?