13 Days Beijing Chengdu Guilin Hong Kong Tour for Seniors
A well-balanced 13 days China tour itinerary combining immersive wellness programs, healthy diet, a slow-pace life experience and sightseeing schedules is to cater to expectations of all senior travelers, especially those seeking for a spiritual retreat.
This exclusive tour experience will benefit the elderly both physically and psychologically through TCM service, practice of Zen and Tai Chi, and spa treatments at the resorts. While at the same time, you can better soak up Chinese culture. Each day is assigned a theme – learning the Tao of wellbeing, discovering the cultural delights of ancient China, enjoy the nature of mountains and rivers – everything is perfect.
Trip Highlights
Learn about Traditional Chinese Medicine (TCM)
Meet and observe giant pandas at Chengdu Panda Base
Find the inner peace by practicing Zen Buddhism and meditation
Experience the Taoist health and wellness cultivation
Cooking class with local chef
Customizable Tour Itinerary
Board your international flight to Beijing, the capital and cultural center of China for centuries. After landing, take your time for disembarking from the plane and luggage claim. Be met and greeted by your private guide outside the airport customs. Then transfer to Aman Resort, adjacent to Summer Palace, for check-in. Your guide will make all things are perfectly done until you can rest at hotel.
Hotels: Beijing Double Happiness Courtyard Hotel, Beijing Fairmont Hotel, Beijing Aman Summer Palace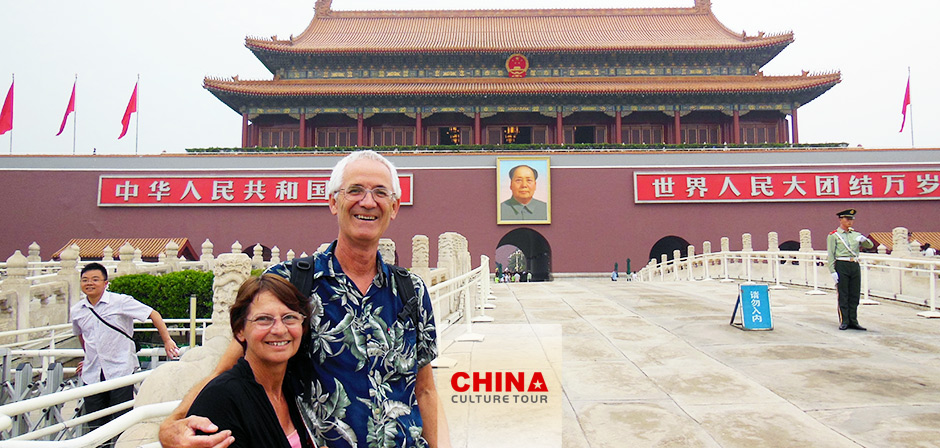 Tian'anmen Square
After a sound sleep, take a private Tai Chi boxing lesson right in front of Temple of Heaven. This ancient Chinese martial art can relieve the pressure from both the mind and body and make you feel refreshed. Temple of heaven itself is a truly outstanding architecture and was a most sacred place for ancient Chinese monarchs to worship heaven.
Thereafter, navigate to the heart of Beijing, where the Forbidden City and Tiananmen Square are located. Walk on the Tiananmen Square to look up fluttering Chinese national flags, Tiananmen Rostrum and other historical sites surrounding.
Forbidden City was the place where the emperors lived and met their cabinet members, and a truly a restricted area for normal people. However, today you can have a personal access into the Forbidden City, also known as the Palace Museum. Admire the world's biggest ancient wooden architecture and its countless treasures.
Watch a performance of Peking Opera or Shaolin Kung Fu with VIP seat (optional).
Tian'anmen Square
This morning, your CCT guide will accompany you to visit a TCM hospital, where you will learn the history, theory and functions of TCM. And meet a TCM doctor for diagnosis (pulse-feeling), discussing about your health problems (if any) such as shoulder pain, insomnia or depression, and get professional and practical suggestions on daily diet and habit. And if necessary, you may try herbal prescription, acupuncture or TCM massage.
This afternoon, explore the Great Wall, the iconic landmark of China and a big draw for all people. For senior travelers, we'll arrange you the round way cableway on Mutianyu Great Wall. Take in the magnificent views – the walls stretch on the mountaintops as far as your eyes can reach. And learn from your expert guide the historical facts of the Great Wall.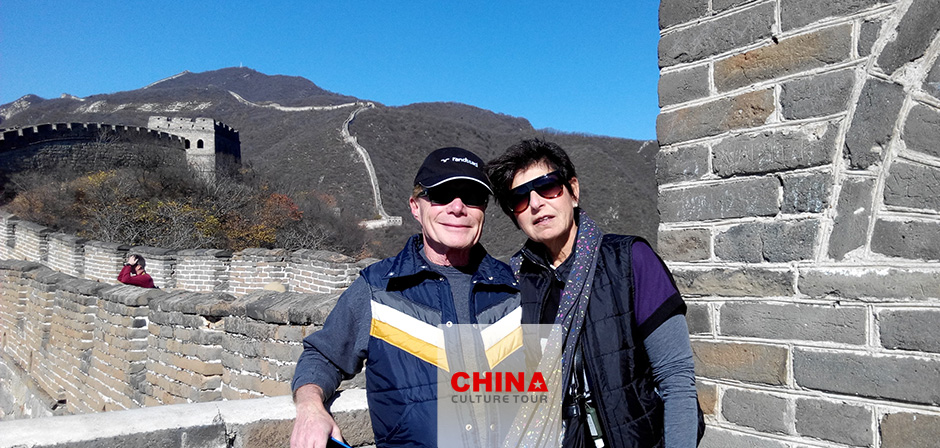 Great Wall
Take a private half-day Zen Buddhism class at a workshop. Zen Buddhism guides the practitioners to learn wit and find peace from daily life by practicing your heart. You'll follow a master to practice the routines of Zen Buddhism and experience the state of meditation. If you prefer, you can also learn to prepare Zen tea and enjoy Zen vegetarian dishes for lunch.
Continue to explore Beijing. Sit on a vintage rickshaw, an old means of transportation in the early 20th Century, to traverse the winding hutong alleys. It is a secret corner in Beijing, full of historical buildings and cultural sites. The local Beijingers live their life in a traditional way, a rare scene in this cosmopolis.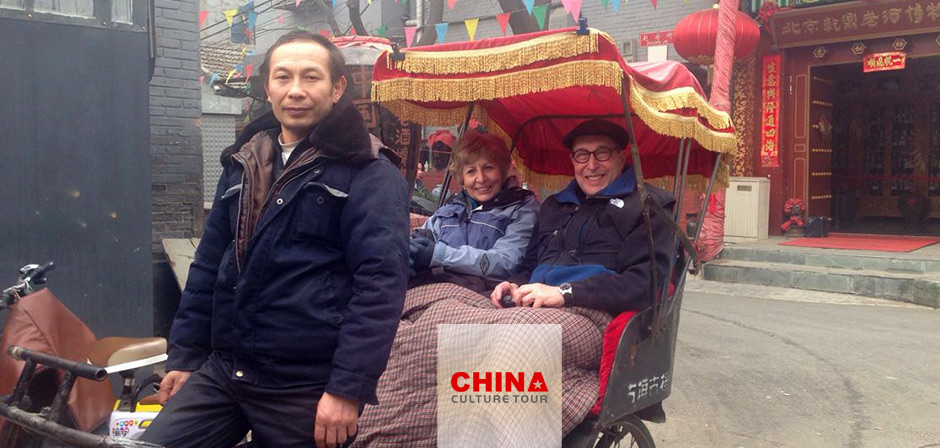 Hutong rickshaw
From Aman Resort, take a private access to Summer Palace to skip lines and tourist crowds. Feast your eyes on the architectural beauty of ancient China's royal garden. Take a lordly dragon boat cruising on Kunming Lake, through arch bridges, viewing distant mountains, White Pagoda, and the grand palace built against a hillside.
Fly from Beijing to Chengdu. And escape to the tranquil Taoist holy land – Qingcheng Mountain.
Meals: Breakfast, Lunch,
Hotels: Buddha Zen Hotel Chengdu, Fairmont Chengdu, Grand Hyatt Chengdu
Terracotta Warriors Museum
Wake in the hidden mountain resort, and then take cableway up to the top of Qingcheng Mountain, enjoying the majestic panoramic view. Walk along the secret paths lined with ancient trees to visit several best of the tens of Taoist monasteries, including, Jianfu Palace, Pavilion of Happiness, and especially Tianshi Cave - the temple was built to commemorate the Heavenly Master, founder of Taoist. Observe the Taoist way of living to keep healthy and peaceful. And follow a master to practice Tai Chi, embraced by the entire mountain and tranquility.
Return to hotel, you may enjoy a soothing spa treatment. And for dinner, you're suggested to try the organic vegetables and herbs foods at hotel.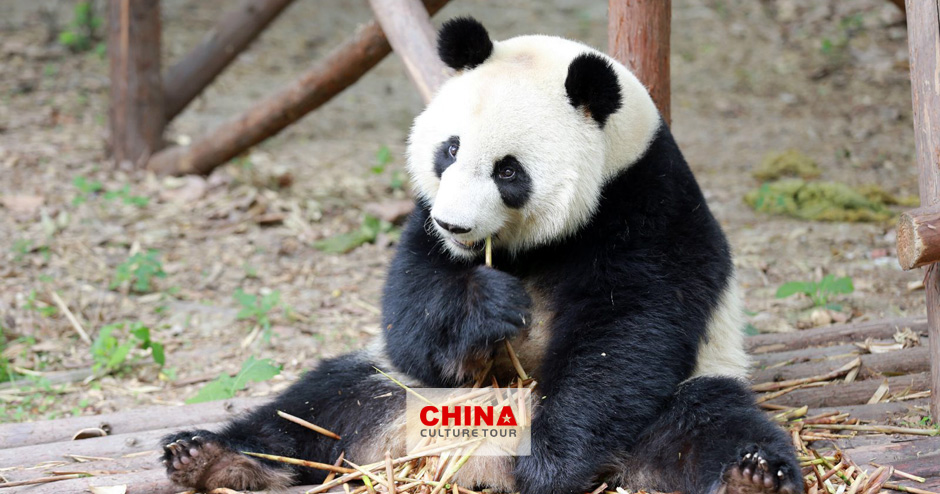 Chengdu Panda Breeding Research Center
Take morning Tai Chi class at the resort. Thereafter, go wonder at the ancient Dujiangyan Irrigation System, originally built in 256 BC during China's Warring States Period. It is the world's earliest existing hydraulic engineering. After more than 2,200 years, it is still in use today and has been listed as a UNESCO World Heritage.
Drive to Chengdu, a famous cultural city and the home of giant pandas.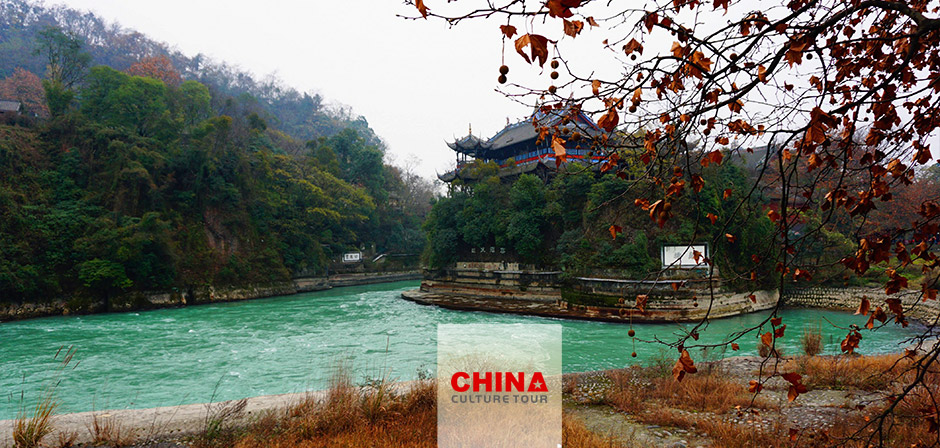 Dujiangyan
Call on the adorable giant pandas in Chengdu Research Base of Giant Panda Breeding in the morning, when it is the best time to see them living happily in this natural habitat, having breakfast, playing on the grasslands and climbing on the trees.
Enjoy the afternoon tea at a local quaint teahouse, soaking up the profound tea culture of Chengdu. The locals live their life in a leisure and slow way at the teahouse, drinking tea, chatting, playing mahjong, playing chess…
Have a walk in the Jinli Ancient Street, where the West Sichuan style timber houses are illuminated by red lanterns, before flying to Guilin, the most beautiful place to visit in China.
Meals: Breakfast, Lunch,
Hotels: Guilin Shangri La Hotel, Sheraton Guilin, Jolie Vue Boutique Hotel Guilin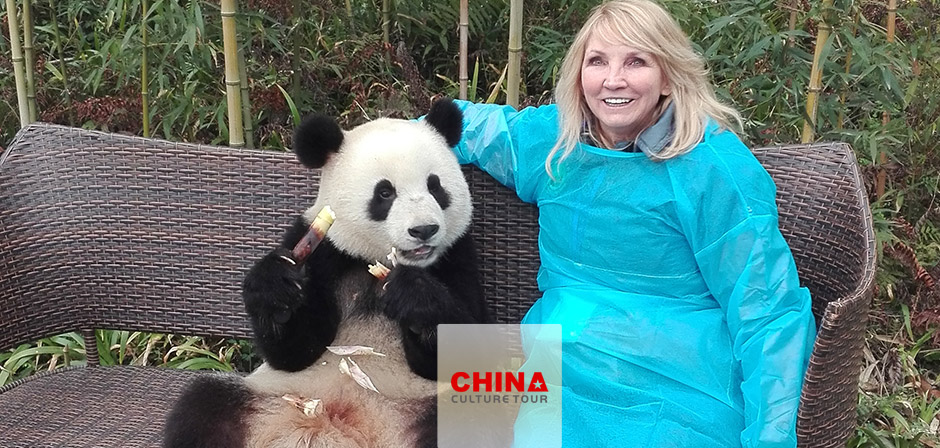 Chengdu Panda Breeding Research Center
This morning, board your luxury river ship and set sail on Li River. Nominated as one of World's 15 best rivers for travelers by CNN, Li River is the essence of UNESCO-listed South China Karst. Along the way, view dramatic karst peaks, the distant villages, and find the sight on RMB twenty Yuan note.
Go ashore in Yangshuo and meander through the West Street, the bustling town center. Then delve deep into traditional Chinese art by taking a calligraphy class. Learn and practice using brush and inkstick and the way to apply on paper. Appreciate the artistic beauty of Chinese characters and write them down yourself. Chinese calligraphy requires patience and concentration and is regarded as a rewarding hobby for the elderly.
Enjoy Impression Liu Sanjie night show, performed in the outdoor with real landscape as the backgrop (optional).
Meals: Breakfast, Lunch,
Hotels: Alila Yangshuo, Yangshuo Banyan Tree Hotel, Yangshuo Mountain Retreat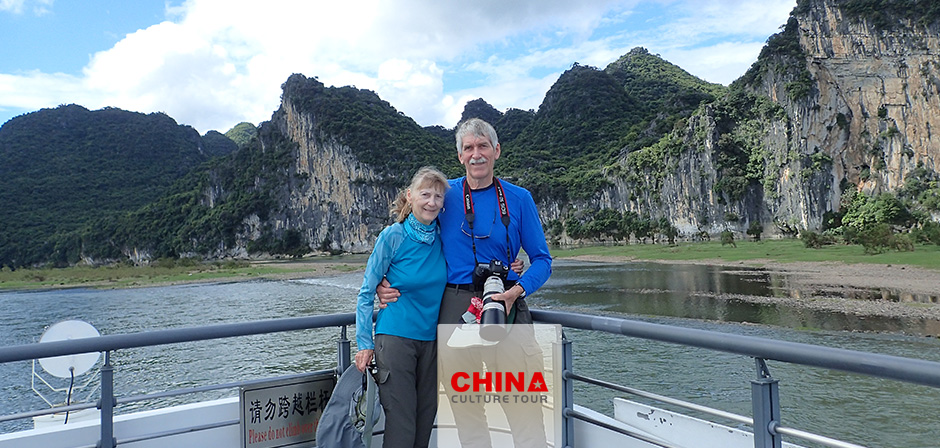 Li River cruise
Following early morning Tai Chi practice with a local master, experience a life in village of China -- buying food materials at a traditional wet market and cooking Chinese dishes at a private class.  Learn from a teacher the cooking methods and skills of Chinese cuisine, which is one of the top cuisines in the world, with a long history, and pays special attention to both the food's nutrients and taste.
In the afternoon, sit back on your private vehicle to venture deeper into the countryside of Yangshuo. Soak in the amazingly beautiful surroundings of limestone hills, green vegetation, twisting rivers, vast farmlands stretching to ancient villages… And visit a local family to get to know more about China's village life.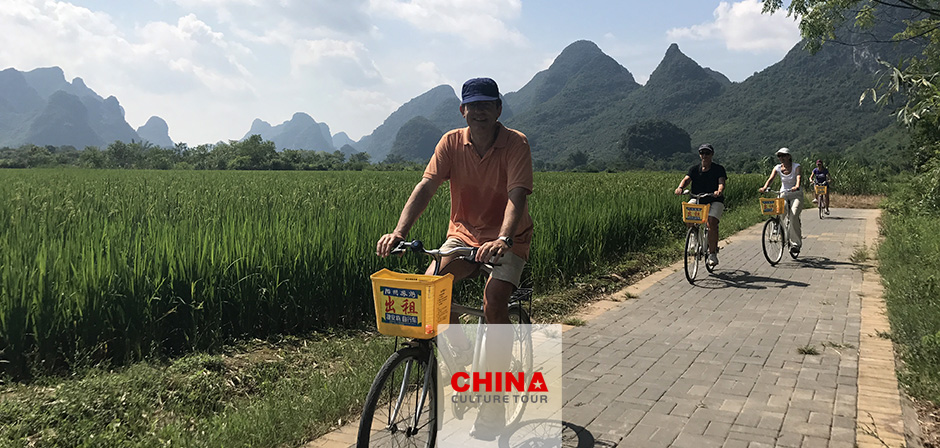 Yangshuo countryside biking
Leave Yangshuo, and drive back to Guilin to explore the magic Reed Flute Cave at the hallway of a limestone mountain. The stalactites and stalactitums grow wild in the cave and have formed numerous diverse fantastic configurations – flowers, lions, pillars, waterfalls, towers… For senior travelers, you may take a sedan chair for going up and down the mountain and sightseeing if you don't walk much.
Experience a high speed train journey from Guilin to Hong Kong. Upon arrival, pick up and transfer to your hotel.
Meals: Breakfast, Lunch,
Hotels: Four Seasons Hotel Hong Kong, JW Marriott Hotel Hong Kong, Grand Hyatt Hong Kong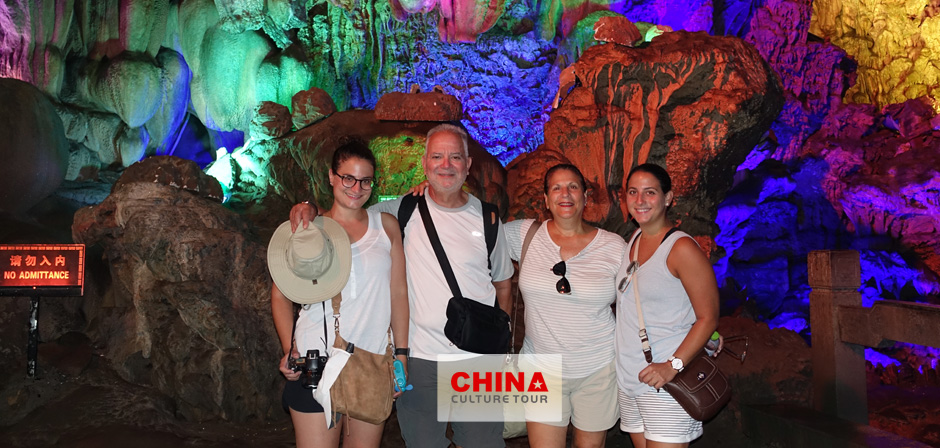 Reed Flute Cave
It is a free day for you to rest and unwind. Relax your body with spa or massage treatment at hotel. Enjoy the wonderful, delicate foods at restaurant of an amazing environment. Also allow some time to witness the exclusively "rhythm" of Hong Kong.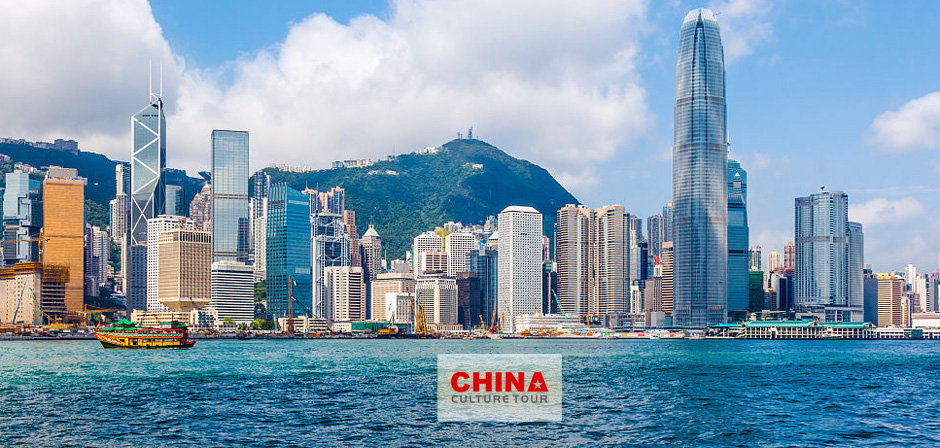 Victoria Harbour
Pick up, and transfer from hotel to airport. Your guide will assist you to go through the check-in procedures and walk you to the security Checkpoint. Board your flight back home. End of 13 days China health and wellness tour.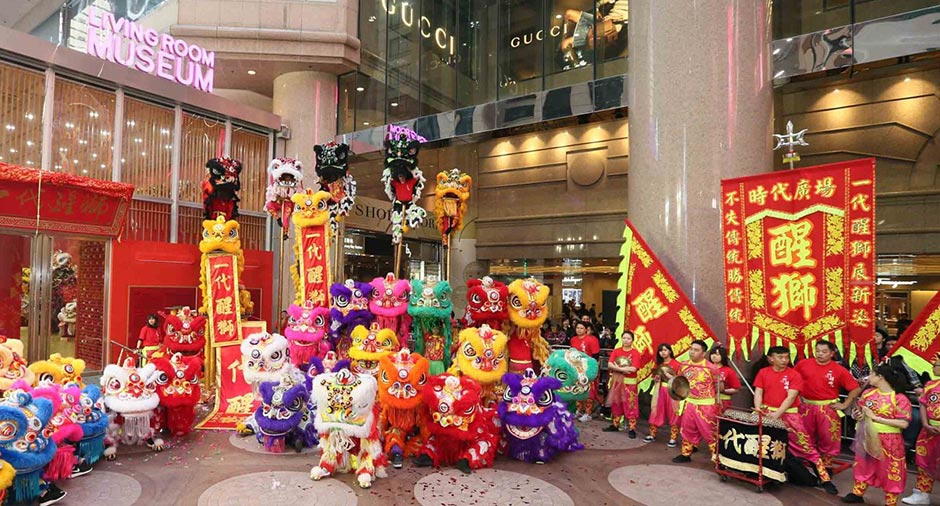 Lion dance during Chinese New Year
Price Includes
In-country transportationas noted in the itinerary.
Admission fees and activity expenses as noted in the itinerary.
Luxury or boutique hotels centrally located.
Meals in local restaurants as noted in the itinerary with complimentary drinking water.
Your own English-speaking guide service.
Your own chauffeur and vehicle service.
Price Excludes
International transportation.
Chinese tourist visa. (which enquired for most foreign passport holders)
Travel and medical insurance.
Meals, snacks, alcohol, etc. apart from those included in the itinerary.
Excess baggage charges.
Personal expenses.
Sights, excursions and activities not included in the itinerary.
Gratuities to guide and driver.
ANY QUESTIONS?
This tour is tailor-made and we can tailor to meet your reqeusts. Your personal travel consultant will contact you within 24 working hours!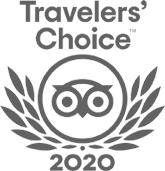 FABULOUS TOUR COMPANY
CHINA OCTOBER - NOVEMBER 2019 We researched several companies and studied reviews on Trip Adviser before contacting who did a very China Culture Tour with an initial query. Right from the outset Grace who owns the company was excellent. She emailed detailed with pictures information and a suggested…read more details
Karen from US
Ready to Create a Unique Dream Travel?