travel in autumn
Autumn in China: Travel guide and vacation ideas
Crisp, cool weather, and bright, fiery colours, this fall is a golden window of opportunity for adventure in China. Stunning landscapes, dynamic festivals, and rich harvests, soon you'll fall in love with this country, this magical season.
Weather in China during autumn
Theoretically, autumn last from September to November, yet duration of this season varies in different parts of China. Autumn begins when temperatures fall below 22℃ over a consecutive of five days.
Start of autumn in different regions:
June: Mountainous regions like south central Tibet, south-western Sichuan and north-western Yunnan.
July: North central Heilongjaing, East central region of Inner Mongolia, north Xinjiang, east Tibet and west Sichuan.
August: North-eastern and North-western China, Inner Mongolia, north Shanxi, west Guizhou, and central Sichuan.
September: Central and south regions of China.
October: South coastal cities.
November: Coastal area of Guangdong and Guangxi, Hainan, and Taiwan.
Take note of Canicular days, or the dog days of summer, hot and humid period between July and September when temperatures can reach up to 38℃ and 40℃ in some places of China. Heat and humidity are both at moderate level afterwards before temperature plummet in late November. When travelling in Beijing, take note of the possibility of smog and bring along breathing masks.
Due to global warming, summer became longer and autumn arrives later in recent years from 2011 to 2020, lasting only a month or so in some places such as Shanghai, Hangzhou and Urumqi.
Get more detailed about climate of China.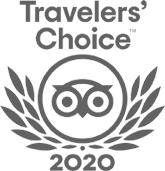 FABULOUS TOUR COMPANY
CHINA OCTOBER - NOVEMBER 2019 We researched several companies and studied reviews on Trip Adviser before contacting who did a very China Culture Tour with an initial query. Right from the outset Grace who owns the company was excellent. She emailed detailed with pictures information and a suggested…read more details
Karen from US
Ready to Create a Unique Dream Travel?