Chinese calligraphy
Type: Cultural Immersion/ Art & Architecture/ History
Duration: 30-40 minutes
Calligraphy Learning in Xian
Small Goose Pagoda, first built from 707 A.D. to 709 A.D., was used to house the Buddhist scriptures brought back from India by pilgrim Yi Jing. Originally it had a total of 15 layers but was damaged after an earthquake, remaining only 13 layers now.
In this course, you will learn Chinese calligraphy writing at Small Goose Pagoda with a calligraphy master. Calligraphy first came to the fore during the Han dynasty and has established itself as one of the most important ancient Chinese art forms. The tools for Chinese calligraphy are ink sticks, ink stones, Chinese brushes, and paper. In the past, all educated people, far more than mere writing, were expected to be proficient at Chinese calligraphy writing. While appreciating the Small Goose Pagoda, you can join this calligraphy lesson and learn some basic brush strokes before you can write your Chinese name or some simple Chinese characters by yourself. This is a great opportunity for you to learn some history about Small Goose Pagoda, and Chinese calligraphy and to brush up on your Chinese calligraphy writing skills.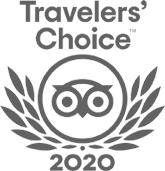 FABULOUS TOUR COMPANY
CHINA OCTOBER - NOVEMBER 2019 We researched several companies and studied reviews on Trip Adviser before contacting who did a very China Culture Tour with an initial query. Right from the outset Grace who owns the company was excellent. She emailed detailed with pictures information and a suggested…read more details
Karen from US
Ready to Create a Unique Dream Travel?