Silk Road Tours 2023/2024 , Central Asia/China Adventure Travel
Begin your Silk Road cultural adventure tour in Xi'an and end at Kashgar in Xinjiang. Visit the Mogao Grottoes in Dunhuang and discover ethnic cultures dispersed along the Silk Road route. Explore Kashgar's legendary markets with irresistible silks and jewelry. The diversity of the Silk Road is always a highlight for any traveler, and we offer a range of tours for all requirements. Solo travelers, family groups, or seniors will be mesmerized by silk road culture and we offer tours to meet all specifications.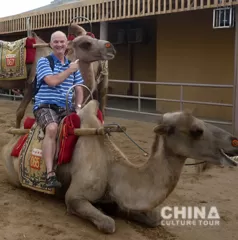 "
Hi Grace, We are back home after a wonderful silk road trip - thank you so much for all your help before and during the holiday. I hope you have received the photos in big format. I'll ask Duncan to provide some feedback about the tour. Tianchi Lake, Urumqi, Xinjiang Emin Minaret, Turpan, Xinjiang Kashgar Livestock Bazaar, Xinjiang Dunhuang Jiaohe Ruins, Turpan, Xinjiang Sheepskin Raft, Lanzhou Zhangye..." Read More
Best Private Silk Road Tour Packages
The so-called "Silk Road" mainly refers to the oasis road in the deserts of the Western Regions. The extension of this route from east to west is as follows: starting from Chang'an, passing through the Hexi Corridor, exiting Yumen Pass and Old Yang Pass in Dunhuang to the west, and after entering Xinjiang, it is divided into three routes westward: the north road reaches the coast of the Caspian Sea, and the central road reaches the east coast of the Mediterranean Sea region, South Road to Istanbul.
Top cultural activities and outdoor adventures along the Silk Road
Embark on an unforgettable China Silk Road tour that combines hands-on cultural experiences and thrilling outdoor adventures, taking you on a journey through time as you traverse the ancient trading route, visiting historical sites such as the Mogao Caves and the Terracotta Warriors, exploring the breathtaking natural landscapes of the Gobi Desert and the Zhangye Danxia Landform, and engaging in activities like camel riding, hiking, and trying your hand at traditional crafts like pottery-making and silk-weaving.
Our travel expert will reply you in 24 working hours!
Frequently Asked Questions About Silk Road Tours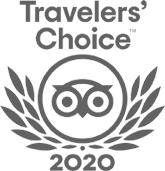 FABULOUS TOUR COMPANY
CHINA OCTOBER - NOVEMBER 2019 We researched several companies and studied reviews on Trip Adviser before contacting who did a very China Culture Tour with an initial query. Right from the outset Grace who owns the company was excellent. She emailed detailed with pictures information and a suggested…read more details
Karen from US
Ready to Create a Unique Dream Travel?